3 Tips for Stay-At-Home Moms Going Through Divorce
Being a stay-at-home mom can be emotionally, physically, and mentally draining. Amidst taking care of your children, you can also neglect your finances and personal dreams. And to top it off, if you get to know that your spouse was being unfaithful or you are having irreconcilable differences, you may want to file for divorce. However, several times stay-at-home moms hesitate from filing for a divorce and keep tolerating bad treatment from their spouse. But you don't need to be afraid to file for divorce and break free from a life where your spouse doesn't respect or love you. Instead, with the right divorce advice Toronto, you can file for divorce while taking care of your children. 
Here's what you should know as a stay-at-home mom if you are filing or are in the middle of a divorce. 
Don't Delay Paying Your Legal Bills
You might be tempted to rack up your legal bills due to fear of lack of finances. However, don't make this mistake. Don't let fear take over your ability to make a decision. You might be using the services of a divorce attorney. Be strategic when you use a divorce attorney and pay your legal bills as soon as possible. After all, there will be a limited amount of money to go around. You can take the help of the best paralegal Toronto to understand how to manage to pay your legal fees efficiently.
Use a Trusted Source to Borrow Money
To ensure you have enough money, you might need to borrow money. Find a trusted source to borrow money. This source can be someone you know and trust. However, make sure you pay them back from the settlement money.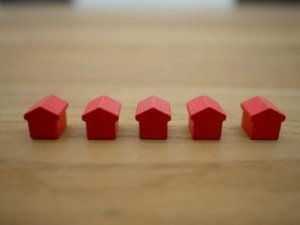 Choose Mediation, If Possible
If you realize that mediation is the best option for you and your spouse, go for it. Although mediation might not work for each couple, it has its own benefits. Mediation gives you a better platform to discuss the differences with your spouse and come to an agreement. Moreover, mediation is a cost-effective option. And as a stay-at-home mom, you will want to save as much money as possible. Hence, mediation can be a good choice. 
Divorce can be a tough phase in any couple's life. And if you are a stay-at-home mom, you might need extra assistance. You can get in touch with us at SW Legal Service PC for the same. We are amongst the leading paralegal services with experience in giving the right advice for different legal cases. Whether it is divorce, small claims Toronto, and more, we have got you covered. 
Contact us now to know more.