Are you interested in buying a property in Vaughan? Do you want to then rent it out and become a landlord for the first time? If so, you have a great business idea that can earn you potential income if you do things right. You must know that when you become a landlord, you don't just rent out the units. Instead, you need to follow all the regulations stipulated by the local landlord and tenant Vaughan board.
At SW Legal Service PC, we have a detailed talk with our clients who want to become a landlord in the town of Vaughan. We tell them the best ways to become an efficient landlord and how to ensure that the landlord and tenant Vaughan legislation can be followed effectively. 
However, if you want a quick overview of things that a first-time landlord must know: 
The first thing that a first-time landlord must know is that they should consider their rental as a business. You must have complete knowledge of different aspects of the rental business such as property taxes, mortgage costs, insurance costs, and maintenance fees. You need to include these factors to calculate the rent and include the same in the

landlord and tenant Vaughan

lease agreement.

Make sure to understand the provincial rules stipulated for landlords by the Ontario Residential Tenancies Act (RTA). This act tells the exact rights and duties of the landlord and tenant. You must be aware of the same. Also, the act stipulates what must be done if you end up in a landlord and tenant Vaughan dispute. In such a case, you can also approach our paralegal team at SW Legal Service PC. We can guide you effectively. 

Make sure to vet each potential tenant. This way you will find the right tenant making the rental stay easier for yourself and the tenant. As a landlord, you want to avoid frequent complaints, property damage, and unpaid rent. You must conduct a thorough background check for each potential tenant. This will also help you build a good relationship with your tenants.

There may come a time when you have to evict a tenant. This is not an easy task. Under RTA, you have certain conditions that allow you to evict a tenant. Make sure to have complete knowledge of the same.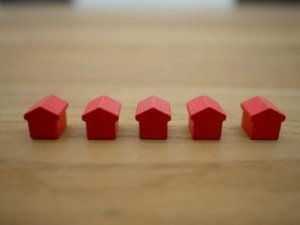 These are a few things that you must know as a first-time landlord in Vaughan. However, if you need more assistance in landlord and tenant Vaughan regulations and creating lease agreements, get in touch with us at SW Legal Service PC. 
Our team of paralegals is professional and certified to tackle any landlord and tenant-related issues. Get in touch with our team now.