As an attorney, you already know how exhausting it can be to attend to everything related to a client's case. It is not just about representing in the court, but it is also about attending to all the paperwork related to the case. Do you know that an average lawyer spends only 2.5 hours a day doing billable work? This number is based on Clio's "The 2020 Legal Trends Report". Don't you think you are losing out on a lot of billable hours by being engaged in work that you can easily delegate? Of course, you are! And that's where the best paralegal Barrie services from us at SW Legal Service PC come into the picture. Paralegal service from experienced paralegals can tremendously change your work and increase your proficiency. And this will help you focus on billable work.
If you are wondering what you can get from the best paralegal Barrie services, here's a quick rundown for you. 
If you want to provide a client-centred approach in your law firm, the best paralegal Barrie services can help you achieve it. Expert paralegals are proficient in the art of client communication. They can help your client stay informed about the case without taking up your time. Moreover, they can help your clients feel listened to without the pressure of understanding the law. 
A paralegal team like ours at SW Legal Service PC can help you manage paperwork. We can take care of filling and submitting important case-related forms and applications. Paralegals can also take care of organizing all the files and documents related to your client and case. This makes the overall process at your law firm streamlined. 
As a lawyer, you must be prepared to represent your client in court with all the information at your fingertips. And the best paralegal Barrie services can help you achieve that. Paralegals can undertake legal research that helps you get facts right. Paralegals also use automated tools to speed up the process. This helps you save time and money in the long run while delivering results to your clients. 
With their excellent communication skills, they can assist you in interviewing witnesses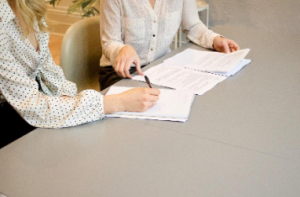 related to the case. This can efficiently help you build your case.
These are just a few of the best paralegal Barrie services offered by us at SW Legal Service PC. Our expert paralegal team is extremely qualified and experienced to extend their services above and beyond your expectations. 
Get in touch with us now to know more.