Self-Representing in Small Claims Court? Avoid These Mistakes!
Are you in a dispute that you want to get resolved quickly? Does it come under the jurisdiction of small claims court Newmarket? If so, you might want to keep reading this blog to find out more information. There are several instances when a person wants to self-represent themselves and the dispute in small claims court. However, sometimes it might not be a good idea. Are you interested in self-representing your case in small claims court? Here are a few mistakes that you might want to avoid. 
Accusing the wrong defendant
One of the most common and damaging mistakes people make is accusing the wrong defendant. You might be having a dispute with a corporation that works under a larger business. You need to find the right name of the company that you want to sue and is responsible for your damage.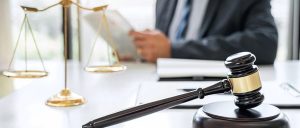 Also, if you find that a person from the organization has acted outside their scope resulting in damage, you need to mention the person's name and corporation. This will help you avoid getting your case dismissed right at the beginning. 
Lack of relevant evidence
If there is a lack of evidence against the defendant, your case won't be heard or taken forward in court. To ensure that you have enough evidence in the court, make sure to take the help of a professional Newmarket small claims court paralegal. They are legal professionals who know to build the right paperwork and the type of evidence needed in the court for your claim to be heard. 
Forgetting to track dates and deadlines
If you live in Ontario and want to file your case in small claims court, you mustn't delay it at all. There are certain deadlines you need to follow to file a claim. As a plaintiff, you need to file your case within two years of the date of wrongdoing. Only then your case will be heard in court. However, if the statutory limit has been crossed, you won't be able to file your case at all.
Similarly, if you are the defendant, you have 20 days to reply to the pleadings to ensure that you have a say in the court proceedings. Crossing this limit will recede your right to represent in the court. In fact, the plaintiff can get a full claim without notifying you. 
Not getting legal and paralegal support
Self-representation is tricky. With a lot of paperwork and legal formalities to complete, it can become exhausting. Hence, you mustn't shy away from taking the required legal and paralegal help.

If you want professional paralegal assistance, you can get in touch with us at SW Legal Service PC. We are a leading small claims court paralegal Newmarket firm that will ensure you get the best services for efficient representation. 
Connect with us now.
Best Paralegal Toronto Barrie and Vaughan
Landlord and Tenant Toronto Barrie and Vaughan
Small Claims Toronto Barrie and Vaughan
Lawyer Toronto Barrie and Vaughan
Free Legal Advice Toronto Barrie and Vaughan