Important Reasons to Outsource Your Paralegal Toronto Services
We are among the leading paralegal Toronto firms that can extend our services and assist you in managing all your case-related paperwork efficiently. Have you just started a law firm in your region that works on different types of legal cases? If so, you will agree that focusing on building a proper brand in the market is of the utmost importance. You will have to focus on improving your working ability while keeping your costs low. Also, you have to maintain a lot of paperwork. Do you think you and your small team of licensed attorneys can handle all of that? If you answered no, we at SW Legal Service PC can help you.
If you are still not convinced that why you should hire us, here are a few reasons that will surely convince you.
As licensed attorneys, you might have several cases to work on. Each case will require a lot of paperwork and research. Our paralegal Toronto services will take care of legal paperwork and research allowing you to close cases promptly thus increasing your work efficiency.
Focus on Core Competencies
If your attorneys are more interested in courtroom debates and case representation, they certainly wouldn't want to invest their time in paperwork. At SW Legal Service PC, our paralegal Toronto will take all of this out of your hands so that you can focus on courtroom representation.
With outsourcing your paralegal Toronto requirements, you don't need to hire new lawyers for handling these crucial tasks. You can save a lot of money and time in the long run. This can allow you to invest in hiring an efficient and licensed attorney to represent your clients.
Handling of Diverse Cases
Outsourcing your paralegal requirements to a firm, you can expect to handle diverse cases. Professional paralegals can research, write and prepare documents for different legal cases. This allows you to take on diverse cases without worrying about tedious tasks.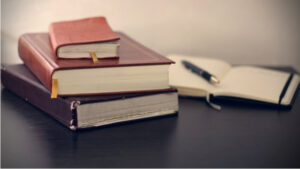 So, if you are convinced to get paralegal services, you can contact us at SW Legal Service PC. We have been in this area of business since 2008. We are dedicated, diligent and professional in providing you paralegal Toronto services in different legal areas. Contact us now to know more.
Best Paralegal Toronto Barrie and Vaughan
Landlord and Tenant Toronto Barrie and Vaughan
Small Claims Toronto Barrie and Vaughan
Lawyer Toronto Barrie and Vaughan
Free Legal Advice Toronto Barrie and Vaughan